Who We Are
Led by Artistic Director Sherry J. Yoon and Artistic Producer Jay Dodge.
Sherry J. Yoon is a co-creator and director of the company's original productions and Jay Dodge's writing, performances and designs are central in Boca del Lupo's shows. During the tenure of the pair, the company has received numerous awards including Jessies for Outstanding Design, Outstanding Production, Significant Artistic Achievement and Outstanding Performance; the Critic's Choice Award for Innovation; and the Alcan Performing Arts Award.
For Boca del Lupo, collaboration is the core tenet of our creativity. Working across cultures and disciplines our productions are energized by the collision and confluence of difference. Since our inception in 1996, our artistic focus has been one that explores cultural hybridity and interdisciplinary through consciously convening artists from diverse backgrounds and giving them voice within the work through our established processes. We also have a well-established track record in touring, a strong level of engagement with our professional arts services organizations and meaningful outreach into the community. We proudly take our place as a theatre company that relentlessly expands creative possibilities through unprecedented innovations and partnerships with a repertoire that includes 60 original creations and unique presentations.
Boca del Lupo has a foundation in theatre but has evolved into a multi-disciplinary company often partnering with artists and organization that are beyond the conventional boundaries of our form and our sector.
Sherry J. Yoon, Artistic Director of Boca del Lupo, is a theatre creator and director with a passion for creating new performances through collaborative pursuits. With Boca del Lupo, Sherry has co-created more than 35 productions, including: Fall Away Home, an intergenerational site-specific production in the forest of Stanley Park; Photog, a large-scale show that toured across Canada and was created with interviews from prominent conflict photographers; and You Are It, as part of the Silver commissions from the Arts Club Theatre that investigates the complex dynamics between female friendships. During Sherry's tenure, the company has received numerous awards, including the Rio Tinto Alcan Performing Arts Award, and Jessie Awards for Outstanding Production, Design, Actor, Ensemble, as well as the Critic's Choice Innovation Award. Her productions have toured festivals and venues across Canada, Europe and Mexico. She co-created an online exhibition of Expedition, an iterative collaboration between Boca del Lupo and the Performance Corporation, and working on Net Zero, an interactive theatre installation about climate change that involves the audience charging a battery with a stationary bicycle. She is also a freelance director who has worked at the Richmond Gateway Theatre, Bard on the Beach, the Vancouver International Children's Festival and at the National Arts Centre in Ottawa Canada.
Sherry J Yoon
Artistic Director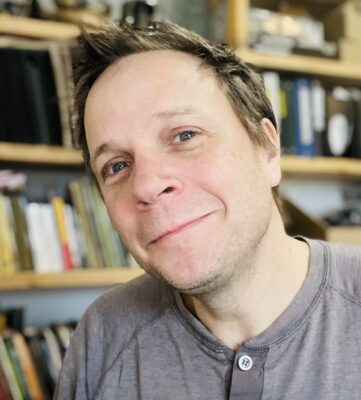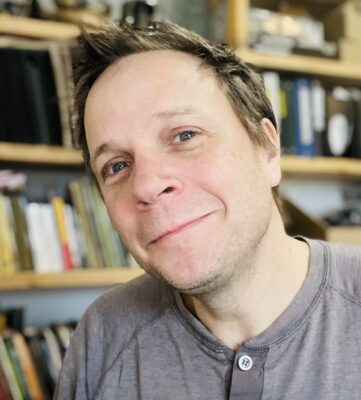 The Artistic Producer of Boca del Lupo, Jay Dodge has won several Jesse Richardson Theatre Awards including seven nominations for the Critic's Choice Award for Innovation. His artistry is one of innovation and daring, demonstrated in his one-man show about conflict photography featuring interactive video, stunt rigging and verbatim text, Photog. Jay's playwriting is characterized by a balance compelling content with dynamic forms. Other examples include Red Phone, an iterative project that dramatically shifts the relationship of the audience to the playwright through the technology of a telephone and video prompter; large scale, site specific works such a Vasily the Luckless co-written with James Fagan Tait which engaged the geography of the performance's journey as a central collaborator in the dramaturgy and design; and My Dad, My Dog which leveraged the world of Jay White's animation in taking the audience on a journey to the most sequestered kingdom on earth, North Korea. Currently serving on the national board of the Professional Association of Canadian Theatres (PACT), Jay is also a co-founder of PL1422 and has special interest in creative space making. He has consulted with several local BC companies including the Playwrights Theatre Centre and Gateway Theatre for their strategic and facility planning.
Jay Dodge
Artistic Producer
Technology Director of Boca Del Lupo
Carey is a board member of the Canadian Electroacoustic Society. Carey is a multidisciplinary artist and technologist whose work focuses on sonic arts, interactivity, installations, sound design and performance. He studied Electroacoustics at Concordia University and received a Masters at the Sonic Arts Research Centre in Belfast. He has collaborated with hundreds of artists in the creation of works mostly in Vancouver but also Montreal, Toronto, the USA, UK & Ireland.
Through his work with Boca del Lupo in the unique role as a full-time technology director for a theatre company he as worked with the core creative team to continually expand, challenge and grow what is possible and what are impactful uses of technology for expressing artistic vision and connection with each other.
Carey Dodge
Technology Director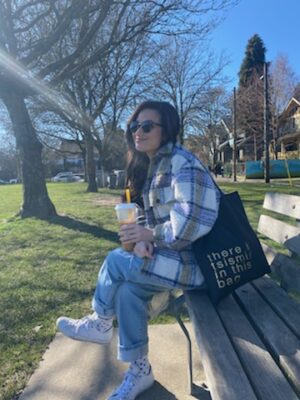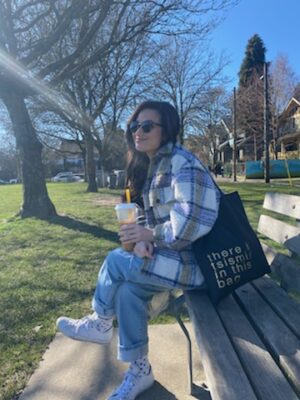 Carmela is a Filipina-Canadian artist privileged to live and work on the traditional, ancestral, and unsurrendered lands of the Coast Salish peoples of the Musqueam, Squamish, and Tsleil-Waututh Nations.
She is a graduate of the University of Alberta's BFA Acting program and has worked with many companies in Western Canada including The Arts Club Theatre, Bard on the Beach, Western Canada Theatre, Concrete Theatre, and Theatre Calgary as well an numerous film and tv projects. She is also working on a Tagalog translation and adaptation of Jovanni Sy's A Taste of Empire with Nina Lee Aquino as dramaturg. She and Jovanni also participated in the Glassco Translation Residency in Tadoussac, Quebec in June 2019.
Carmela Sison
Communications Associate
CONTACT
Sherry J Yoon | Artistic Director | sjyoon@bocadellupo.com
Jay Dodge | Artistic Producer | jay@bocadellupo.com
Carey Dodge | Technology Director | td@bocadellupo.com
Carmela Sison | Communications Associate | communications@bocadellupo.com
Valerie Thai | Graphic Design | cabin+cub
Nelson Alvarez | Accountant
Helen Yagi | Publicist | hyagimedia@gmail.com
BOCA BOARD
Boca del Lupo's dynamic and committed board of directors are a huge part of the company's success:
Carmen Stossel | Chair
Lars Meyer | Vice Chair
Katherine Bruno | Treasurer
Stephanie Wong | Secretary
Sandra Chamberlain-Snider, Brian Edwards | At large
Scott Elliott | Founding Chair