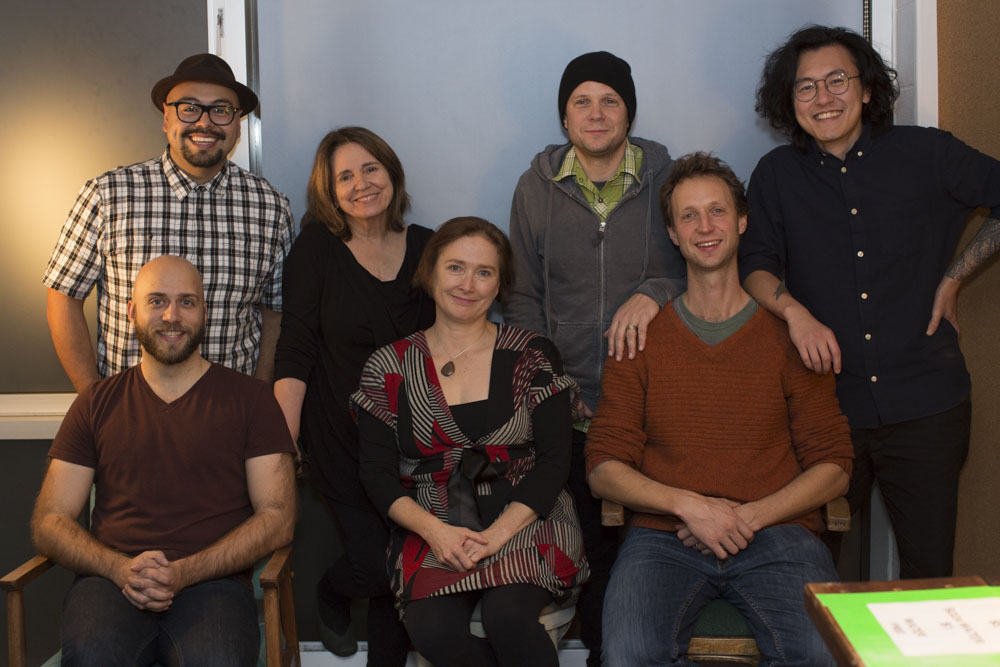 DBLSPK was Boca del Lupo's quarterly play reading series, in partnership with rice & beans theatre, which looks at the relationship between language and culture by reading excerpts of translated works in both languages.
Boca del Lupo and rice & beans theatre worked together on our DBLSPK series since 2017. During that time we worked with playwrights and translations of their scripts to mine the nuances of language and to discover what's lost and gained in translation. The goal of the series was to bring us a little closer together by exploring culture through language. Each DBLSPK event was as much about bringing language communities together as it was about celebrating playwrights and their incredible work.
DBLSPK featured artists who work with French, Spanish, Cantonese, Punjabi, Farsi, Korean, Polish, and Tagalog.
2020
Szepty(whispers) by Veronique West
2019
Himmat by Gavan Cheema
Lasa ng Imperyo (A Taste of Empire) by Carmela Sison
Suddenly, This God Lover Died in the Love of God, This God Slain Died by the Sword of God by Aryo Khakpour
Gramma by Maki Yi
2018
食盡天下 (A Taste of Empire) by Derek Chan
Blue Box by Carmen Aguirre
DBLSPK Series was generously supported by CMHC Granville Island, Canada Council for the Arts, Canadian Heritage, BC Arts Council, and the City of Vancouver.