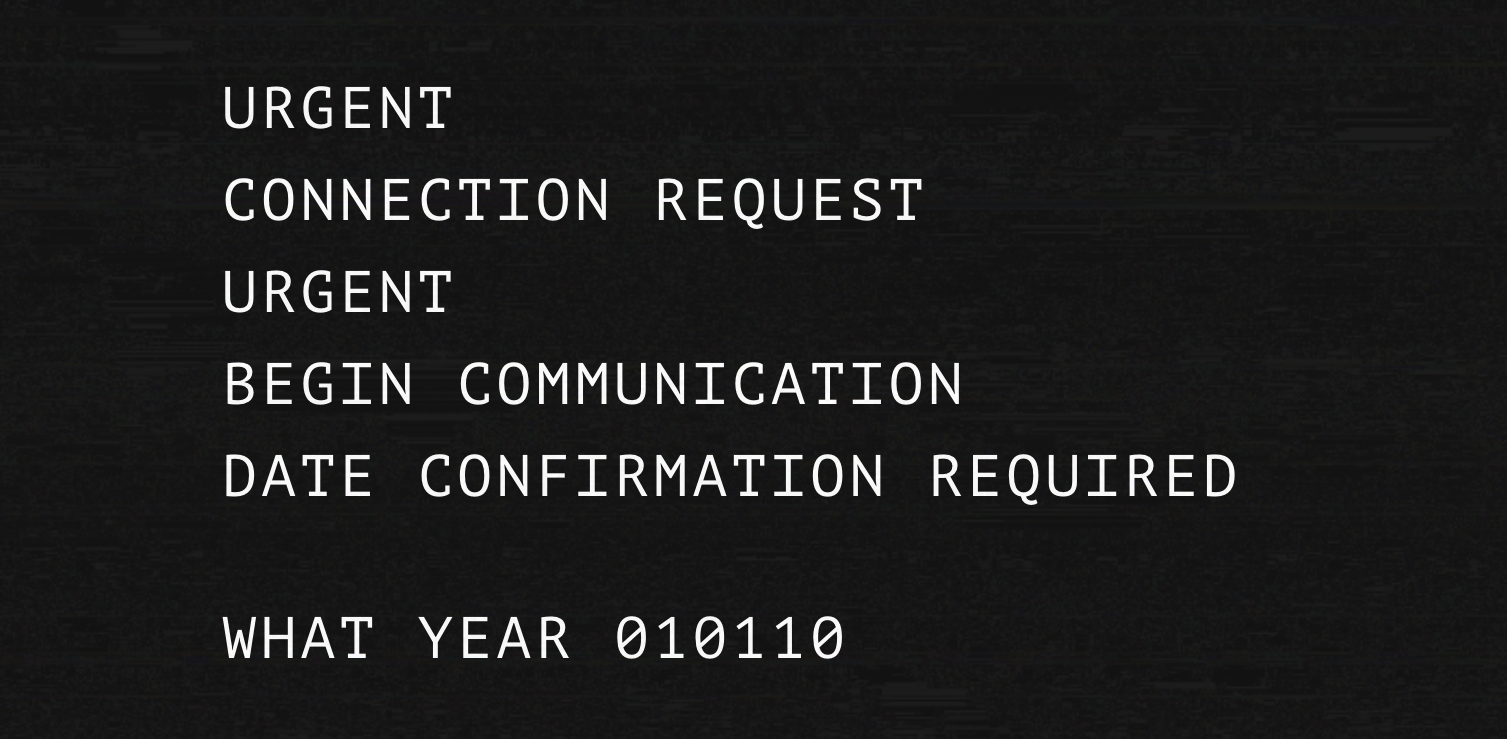 Expedition: The Lonely AI
The Series
Expedition: 1. a heroic journey of exploration into the unknown; 2. a rushing of regular process, often to remedy an oversight or wrong.
Imagined by Boca del Lupo and The Performance Corporation
Lonely AI was written by The Performance Corporation's Tom Swift and Boca del Lupo's Jay Dodge, and designed by Denman Digital's Steve Mackey and Sean Embury. Featuring some folks from the Expedition movement – James Fagan Tait, Patti Allan, Quelemia Sparrow – and drawing inspiration from Sherry J Yoon, Jo Mangan and Yvette Nolan.
Expedition is a series that consists of immersive pieces of speculative fiction set in 2167 that explore how climate change might affect our future, and how our future selves might look upon the actions of the present. Artists from a variety of disciplines create short pieces that explore this subject matter with humour, irony, and potential insight.
Expedition is part of Culture Ireland's 1916-2016 Centenary programme. Boca del Lupo's Micro Performance Series is supported by Canadian Heritage, Canada Council for the Arts, BC Arts Council, Province of BC, City of Vancouver, CMHC Granville Island, Granville Island Hotel, Vancouver Fish Company. Exclusive media sponsor: The Georgia Straight.