Hold Your Head Tight
part two of a doppelgänger trilogy
With Hold You Head Tight, Boca del Lupo entered into its second collaborative descent into the strangest, scariest, and most surprising parts of ourselves. A show that is best described by the slow building tension of winding a jack in the box and the inevitable but always alarming "pop goes the weasel" that follows.
Last Office: part one of a doppelgänger trilogy
The Beginners: the final part of a doppelgänger trilogy
Creative Team
Sherry J. Yoon, Artistic Director of Boca del Lupo, is a theatre creator and director with a passion for creating new performances through collaborative pursuits. With Boca del Lupo, Sherry has co-created more than 35 productions, including: Fall Away Home, an intergenerational site-specific production in the forest of Stanley Park; Photog, a large-scale show that toured across Canada and was created with interviews from prominent conflict photographers; and You Are It, as part of the Silver commissions from the Arts Club Theatre that investigates the complex dynamics between female friendships. During Sherry's tenure, the company has received numerous awards, including the Rio Tinto Alcan Performing Arts Award, and Jessie Awards for Outstanding Production, Design, Actor, Ensemble, as well as the Critic's Choice Innovation Award. Her productions have toured festivals and venues across Canada, Europe and Mexico. She co-created an online exhibition of Expedition, an iterative collaboration between Boca del Lupo and the Performance Corporation, and working on Net Zero, an interactive theatre installation about climate change that involves the audience charging a battery with a stationary bicycle. She is also a freelance director who has worked at the Richmond Gateway Theatre, Bard on the Beach, the Vancouver International Children's Festival and at the National Arts Centre in Ottawa Canada.
Sherry J Yoon
Director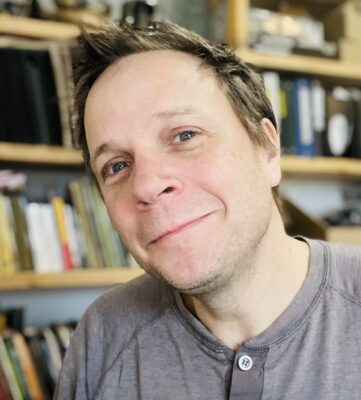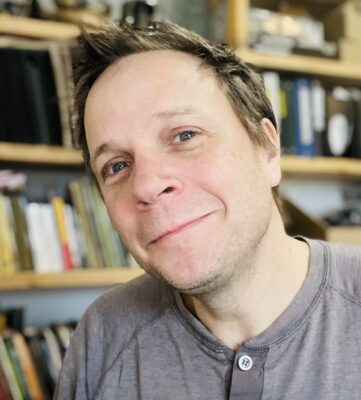 The Artistic Producer of Boca del Lupo, Jay Dodge has won several Jesse Richardson Theatre Awards including seven nominations for the Critic's Choice Award for Innovation. His artistry is one of innovation and daring, demonstrated in his one-man show about conflict photography featuring interactive video, stunt rigging and verbatim text, Photog. Jay's playwriting is characterized by a balance compelling content with dynamic forms. Other examples include Red Phone, an iterative project that dramatically shifts the relationship of the audience to the playwright through the technology of a telephone and video prompter; large scale, site specific works such a Vasily the Luckless co-written with James Fagan Tait which engaged the geography of the performance's journey as a central collaborator in the dramaturgy and design; and My Dad, My Dog which leveraged the world of Jay White's animation in taking the audience on a journey to the most sequestered kingdom on earth, North Korea. Currently serving on the national board of the Professional Association of Canadian Theatres (PACT), Jay is also a co-founder of PL1422 and has special interest in creative space making. He has consulted with several local BC companies including the Playwrights Theatre Centre and Gateway Theatre for their strategic and facility planning.
Jay Dodge
Performer/Creator
Major Contributing Writer
Hiro Kanagawa is a Vancouver-based writer and actor. His play Indian Arm received the 2017 Governor-General's Literary Award for Drama.  His other plays include The Tiger of Malaya and The Patron Saint of Stanley Park, both of which have been performed across Canada.  His next play, a stage adaptation of Mark Sakamoto's bestselling memoir Forgiveness, is the recipient of a National Creation Fund grant and is slated to premiere in January 2023 at Vancouver's Arts Club Theatre and at Theatre Calgary in a production directed by acclaimed Nikkei director, Stafford Arima. Hiro's long collaboration with Boca del Lupo also includes Azano for their Micro-Performance series and Negotiations for Plays2Perform@Home.  A sought-after script doctor and consultant,  Hiro was story editor on the critically-acclaimed Canadian series Da Vinci's Inquest, Da Vinci's City Hall, Intelligence and Blackstone.As an actor he is perhaps best-known for his numerous recurring and guest starring roles on popular television and streaming series such as Star Trek: Discovery, Altered Carbon, The X-Files, iZombie and many more.
Hiro Kanagawa
Major Contributing Writer
Performers/Creators James Long, and Maiko Bae Yamamoto
Major Contributing Writer Tanya Marquardt