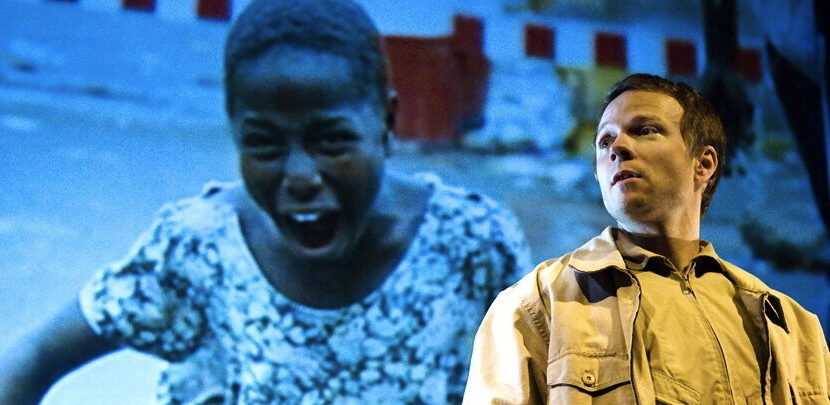 Photog
An imaginary look at the uncompromising life of Thomas Smith
With verbatim text from interviews with award-winning war photographers and international journalists, dazzling physicality, computer animation, video, and physical theatre, the end result is a deeper connection between our own lives and the lives of those we see in the news every day.
World Premiere:
Harbourfront Centre's World Stage series – Nov 2010

Past Tours:
Prismatic, Halifax – October 2010
FTA, Montreal – May 2011
PuSh, Vancouver – January 2013
Shadbolt, Burnaby – February 2013
Photog developmental partners include: Harbourfront Centre in Toronto and the Fresh Ground Commission program, The Belfry Theatre playwright in residence program, Victoria, Arts Partners in Creative Development along with the Canada Council for the Arts, BC Arts Council and the City of Vancouver, Office of Cultural Affairs
Creative Team
Sherry J. Yoon, Artistic Director of Boca del Lupo, is a theatre creator and director with a passion for creating new performances through collaborative pursuits. With Boca del Lupo, Sherry has co-created more than 35 productions, including: Fall Away Home, an intergenerational site-specific production in the forest of Stanley Park; Photog, a large-scale show that toured across Canada and was created with interviews from prominent conflict photographers; and You Are It, as part of the Silver commissions from the Arts Club Theatre that investigates the complex dynamics between female friendships. During Sherry's tenure, the company has received numerous awards, including the Rio Tinto Alcan Performing Arts Award, and Jessie Awards for Outstanding Production, Design, Actor, Ensemble, as well as the Critic's Choice Innovation Award. Her productions have toured festivals and venues across Canada, Europe and Mexico. She co-created an online exhibition of Expedition, an iterative collaboration between Boca del Lupo and the Performance Corporation, and working on Net Zero, an interactive theatre installation about climate change that involves the audience charging a battery with a stationary bicycle. She is also a freelance director who has worked at the Richmond Gateway Theatre, Bard on the Beach, the Vancouver International Children's Festival and at the National Arts Centre in Ottawa Canada.
Sherry J Yoon
Director/Co-creator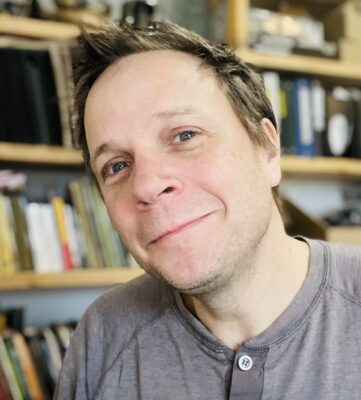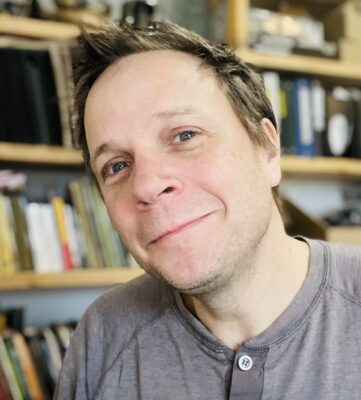 The Artistic Producer of Boca del Lupo since 2001, Jay Dodge was also part of the founding collective in 1996. During his tenure, the company has won the peer-assessed Alcan Performing Arts Award, and several Jesse Richardson Theatre Awards including seven nominations for the Critic's Choice Award for Innovation and the Patrick O'Neill Award for best anthology with Plays2Perform@Home. Jay is a passionate set and video designer with Jessie Richardson Awards in both of those categories as well as a published playwright including a contribution to Boca del Lupo's Red Phone project. His artistry is one of innovation and daring and his one man show, PHOTOG. featured interactive video, stunt rigging and verbatim text, touring to World Stage, Prismatic, Festival Trans Amerique and PuSh. Currently serving on the national board of the Professional Association of Canadian Theatres, Jay also has special interest in creative space making including as co-founder of celebrated colocation space PL1422, co-founder of the Granville Island Theatre District, and as project consultant for Video In/Video Out and Left of Main.
Jay Dodge
Writer/Performer
Technology Director of Boca Del Lupo
Carey is a board member of the Canadian Electroacoustic Community. Carey is a multidisciplinary artist and technologist whose work focuses on sonic arts, interactivity, installations, sound design and performance. He studied Electroacoustics at Concordia University and received a Masters at the Sonic Arts Research Centre in Belfast. He has collaborated with hundreds of artists in the creation of works mostly in Vancouver but also Montreal, Toronto, the USA, UK & Ireland.
Through his work with Boca del Lupo in the unique role as a full-time technology director for a theatre company he as worked with the core creative team to continually expand, challenge and grow what is possible and what are impactful uses of technology for expressing artistic vision and connection with each other.
Carey Dodge
Sound Designer
Composer Pietro Amato Stage Manager Hilary Davis Technical Assistant David Warburton Rigging Operator Sean Tyson Video Designer Brae Norwiss Lighting Designer John Webber Costume Designer Mara Gottler Set and Props Assistant Roxana Chapela Choreographer Tara Cheyenne Friedenberg Dramaturge James Fagan Tait Rigging Consultant Colin Decker Stunt Consultant Rob Hayter Animation Research Hilary Moses Associate Producer Kenji Maeda Associate Producer Rachel Peake Business Manager Craig Laven
Appearing on screen Editor Tom McBeath Building Manager Tom Pickett Cop Parnelli Parnes