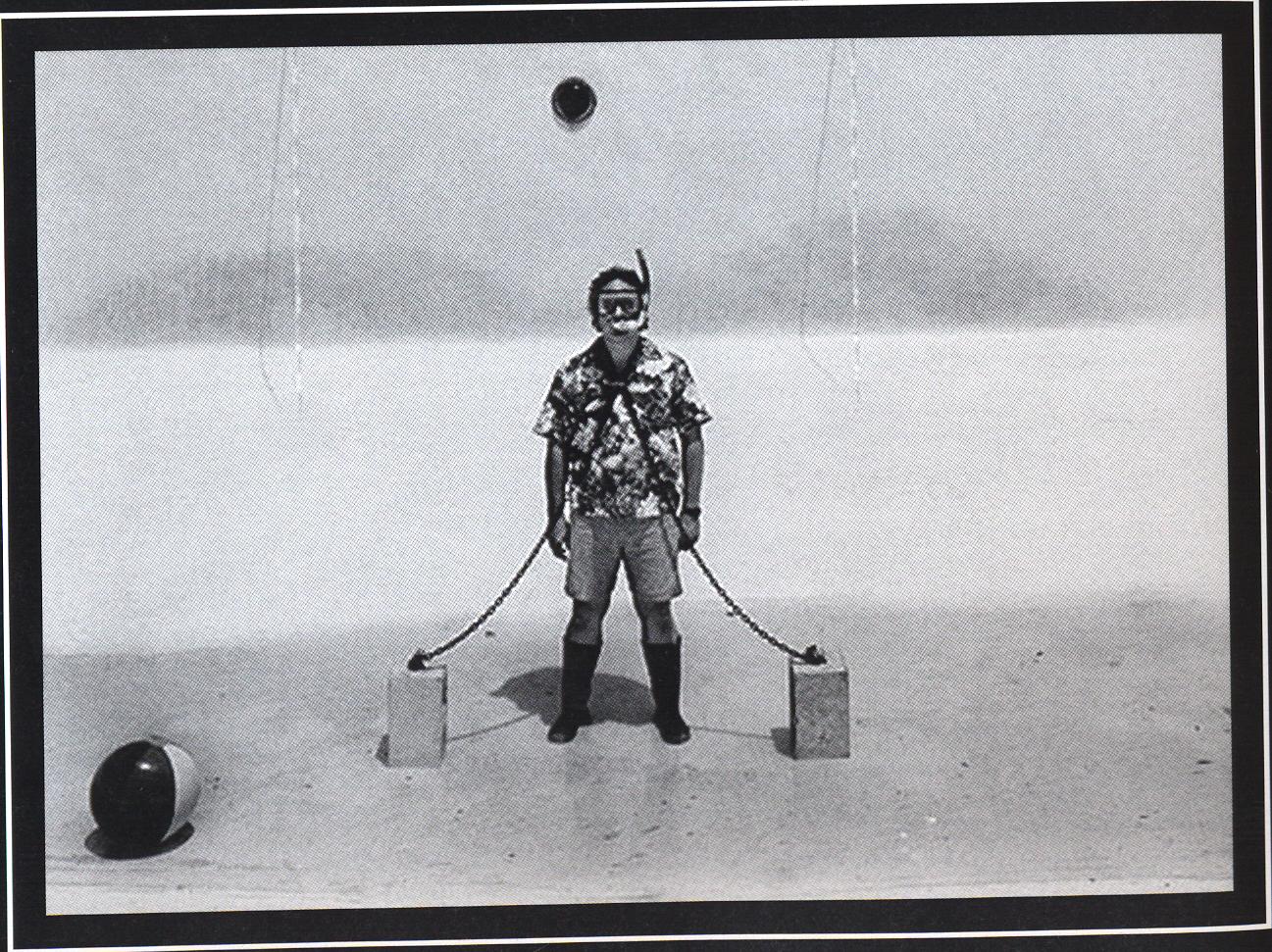 The Suicide
Winner of the Alcan Performing Arts Award: Theatre 2004
PROJECT DESCRIPTION AND HISTORY
THE INVITATION:
In October 2002, Boca del Lupo was invited to the Cervantino Festival in Guanajuato as part of a delegation of Canadian theatre artists sent down to represent Canada for the thirtieth anniversary of Mexico's premiere international arts festival.
THE CERVANTINO FESTIVAL:
Upon our arrival to this world class festival we found a country and people very similar to our own; a country bordering the other side of the world's singular superpower, rich in resources and culture yet struggling to find a voice in the shadow of The United States. These similarities transformed from simple curiosities into profound excitement and further to extraordinary possibilities during a meeting with a group of local theatre artists: San Banquito Teatro.
San Banquito Teatro:
A physical theatre company that developed a creation process remarkably similar to our own. Even with language barriers we discovered that we were not only kin in our artistry but that our aesthetic, ideals and ethics were also aligned.
THE COMMITMENT:
Over a period of two weeks at the Festival, we had a brilliant exchange of ideas both practical and fantastical. The result was a firm resolve to enter into a co-production. A project that would explore the common ground between our two nations and celebrate our differences, similarities and diversity.
THE SEED:
It was a challenge to find something that was popular enough to have been translated into both Spanish and English yet obscure enough for us to adapt into a new piece of physical theatre. After a long search, Boca del Lupo director, Sherry J Yoon dug up a piece she had her sights on for some time: Nikolai Erdman's The Suicide. A piece filled with surprising characters, bizarre reversals and a full gypsy band framed within a story of an unemployed 'little guy' trying to find his place and his voice within the overbearing bureaucracies of class and power.
THE REALIZATION:
In March 2003, Boca del Lupo won the Alcan Award for the Performing Arts: Theatre 2004. The award is the largest of its kind in Canada providing us the resource we needed to create this international co-production and present it at the Vancouver East Cultural Centre along with the Cervantino Festival itself in 2004.
Boca del Lupo teamed up with Mexico's San Banquito Teatro to present an international, multi-dimensional, almost original adaptation of The Suicide, a highly physical, viscerally engaging production based on a controversial and comical play by Soviet playwright Nikolai Erdman.
Creative Team
Sherry J. Yoon, Artistic Director of Boca del Lupo, is a theatre creator and director with a passion for creating new performances through collaborative pursuits. With Boca del Lupo, Sherry has co-created more than 35 productions, including: Fall Away Home, an intergenerational site-specific production in the forest of Stanley Park; Photog, a large-scale show that toured across Canada and was created with interviews from prominent conflict photographers; and You Are It, as part of the Silver commissions from the Arts Club Theatre that investigates the complex dynamics between female friendships. During Sherry's tenure, the company has received numerous awards, including the Rio Tinto Alcan Performing Arts Award, and Jessie Awards for Outstanding Production, Design, Actor, Ensemble, as well as the Critic's Choice Innovation Award. Her productions have toured festivals and venues across Canada, Europe and Mexico. She co-created an online exhibition of Expedition, an iterative collaboration between Boca del Lupo and the Performance Corporation, and working on Net Zero, an interactive theatre installation about climate change that involves the audience charging a battery with a stationary bicycle. She is also a freelance director who has worked at the Richmond Gateway Theatre, Bard on the Beach, the Vancouver International Children's Festival and at the National Arts Centre in Ottawa Canada.
Sherry J Yoon
Director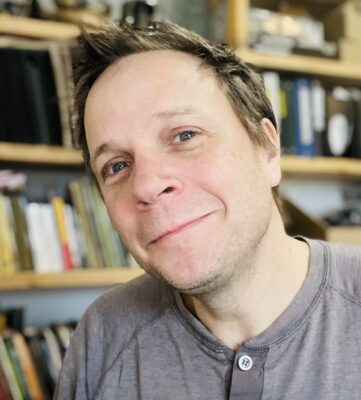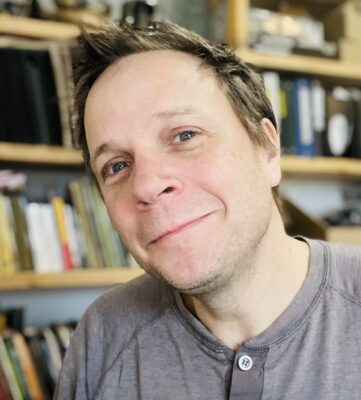 The Artistic Producer of Boca del Lupo since 2001, Jay Dodge was also part of the founding collective in 1996. During his tenure, the company has won the peer-assessed Alcan Performing Arts Award, and several Jesse Richardson Theatre Awards including seven nominations for the Critic's Choice Award for Innovation and the Patrick O'Neill Award for best anthology with Plays2Perform@Home. Jay is a passionate set and video designer with Jessie Richardson Awards in both of those categories as well as a published playwright including a contribution to Boca del Lupo's Red Phone project. His artistry is one of innovation and daring and his one man show, PHOTOG. featured interactive video, stunt rigging and verbatim text, touring to World Stage, Prismatic, Festival Trans Amerique and PuSh. Currently serving on the national board of the Professional Association of Canadian Theatres, Jay also has special interest in creative space making including as co-founder of celebrated colocation space PL1422, co-founder of the Granville Island Theatre District, and as project consultant for Video In/Video Out and Left of Main.
Jay Dodge
Performer/Set Designer
Technology Director of Boca Del Lupo
Carey is a board member of the Canadian Electroacoustic Community. Carey is a multidisciplinary artist and technologist whose work focuses on sonic arts, interactivity, installations, sound design and performance. He studied Electroacoustics at Concordia University and received a Masters at the Sonic Arts Research Centre in Belfast. He has collaborated with hundreds of artists in the creation of works mostly in Vancouver but also Montreal, Toronto, the USA, UK & Ireland.
Through his work with Boca del Lupo in the unique role as a full-time technology director for a theatre company he as worked with the core creative team to continually expand, challenge and grow what is possible and what are impactful uses of technology for expressing artistic vision and connection with each other.
Carey Dodge
Sound Design
Performers Camille Gingras, Marco Soriano*, Diana Karenina, Moises Ledesma, Lucas Myers* and Carmen Aguirre*. Video Design Candelario Andrade Technical Director Liz Baca Costume Design Mima Preston, Lighting Design John MacFarlane Stage Manager Andrea Hughes
*Appearing courtesy of Canadian Actors' Equity
The English version of The Suicide is translated and adapted by Eileen Thalenberg and Alan Richardson and published by Mosaic Press. Photo artist: Bill Thomas.