EXPEDITION: 1. A HEROIC JOURNEY OF EXPLORATION INTO THE UNKNOWN; 2. A RUSHING OF REGULAR PROCESS, OFTEN TO REMEDY AN OVERSIGHT OR WRONG.
On November 23 – 26, 2016, we unveiled Expedition: The Symposium and Apparition, the fourth instalment in the Expedition series.
Leading up to The Symposium was Apparition, an outdoor installation featuring Saskatchewan-based playwright Yvette Nolan and Vancouver actor Quelemia Sparrow. Riffing on the stereotypical posters popular in the 70's with native elders offering over-simplified wisdoms against the backdrop of a sunset on a mountain, this installation presented audience members with a vision from the future offering wisdoms of a very different sort.
Expedition: The Symposium and Apparition
November 23 – 26, 2016
The Fishbowl on Granville Island
Imagined by Boca del Lupo and The Performance Corporation, Expedition is a series that consists of immersive pieces of speculative fiction set in 2167 that explore how climate change might affect our future, and how our future selves might look upon the actions of the present. Artists from a variety of disciplines create short pieces that explore this subject matter with humour, irony, and potential insight. Previous pieces in the Expedition series include Boca del Lupo's The Underwater Archeologist and The Performance Corporation's The Table, which were presented at the 2016 Magnetic North Theatre Festival and as part of the 2016 MPS.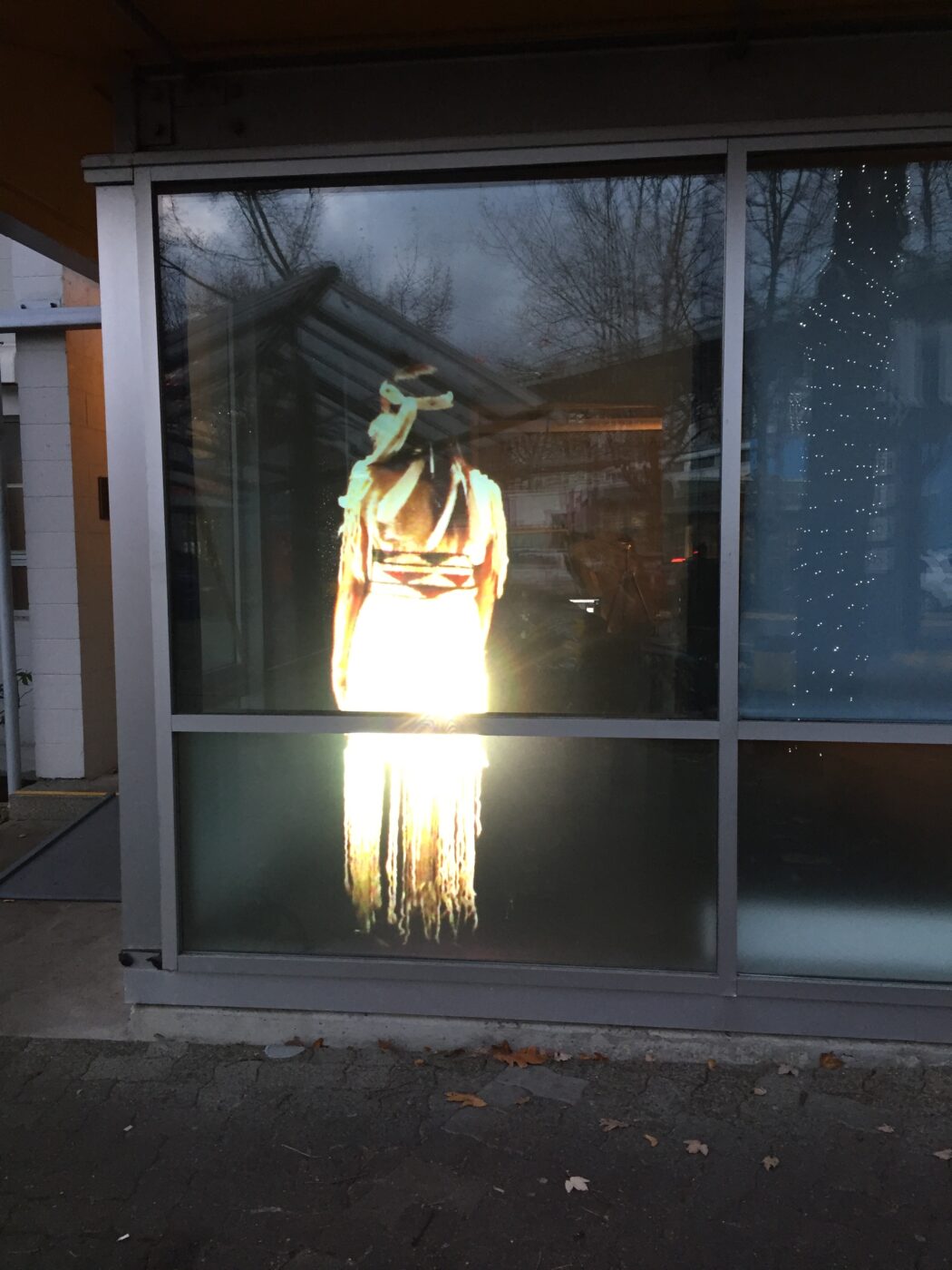 Expedition is part of Culture Ireland's 1916-2016 Centenary programme. Boca del Lupo's Micro Performance Series is supported by Canadian Heritage, Canada Council for the Arts, BC Arts Council, Province of BC, City of Vancouver, CMHC Granville Island, Granville Island Hotel, Vancouver Fish Company. Exclusive media sponsor: The Georgia Straight.