EXPEDITION: 1. A HEROIC JOURNEY OF EXPLORATION INTO THE UNKNOWN; 2. A RUSHING OF REGULAR PROCESS, OFTEN TO REMEDY AN OVERSIGHT OR WRONG.
Imagined by Boca del Lupo and The Performance Corporation
In The Table, we enter into a world created by Tom Swift, Artistic Director of Performance Corporation, where he imagines the future of food and a devastatingly simple solution to our current climate crisis.
Vancouver's Boca del Lupo and Ireland's The Performance Corporation join forces for Expedition, an immersive presentation of ideas around climate change. Delivered through two works of speculative fiction set in 2116, Underwater Archeologist and The Table, audience members can continue the conversation after each show with the creators and actors. After presenting an iteration at the 2015 Dublin Theatre Festival, and before making the journey to Vancouver to be a part of Boca del Lupo's Micro Performance Series, Expedition made its Canadian premier at the 2016 Magnetic North Theatre Festival. The show asks us to try to make sense of today's missteps as 'future historians' with the luxury of a century of hindsight.
Filled with humour and irony while remaining grounded in its effort to get to the heart of the often heady and overwhelming issues around climate change.
Magnetic North Theatre Festival as part of Magnetic Encounters and Nuit Blanche
Shipyards Park | Whitehorse, YK
June 18, 2016
Boca del Lupo's Micro Performance Series
The Fishbowl | Vancouver, BC
June 22 – 26, 2016
Collaboratos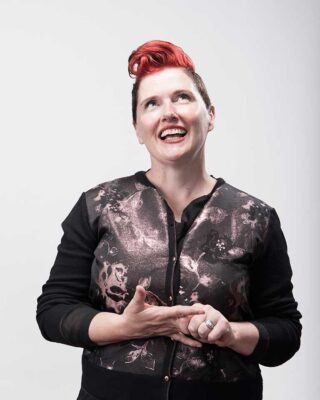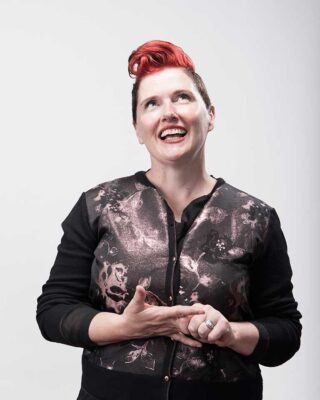 Jo Mangan is Artistic Director of The Performance Corporation in Ireland which focuses on the creation of Theatre, Opera, and Virtual Reality work. Her most recent directing work for the company was a Live/Virtual Reality piece called Emperor 101, presented as part of Dublin Theatre Festival 2021, and The Dead – an Opera at Dublin's Gaiety Theatre and screened at Kilkenny Arts Festival. She also founded the company's SPACE Programme – Ireland's longest running multi-disciplinary international artists residency with a current focus on Arts and Immersive Technology.
As the recent Director/CEO of Carlow Arts Festival she developed a focus on Digital work including creating a Virtual Festival Campus in Altspace as well as creating the film 72 Hour Lost Weekend and live performance for Woman in the Machine project at the former Braun Factory. Other recent directing work includes 5 films for Irish National Opera's 20 Shots of Opera, 14 Voices from the Bloody Field for the Abbey (National Theatre) and Out of the Ordinary – a Virtual Reality Community Opera work for Irish National Opera which won the prestigious European Fedora Digital Prize.
Other recent work includes Curator for the Prague Quadrennial Design Exhibition 2019 for Ireland through Virtual Reality, Digital Consultant for the Arts Council programme Brightening Air, and she was also international programmer for Limerick National City of Culture. She created the BIG House Festival (ERIC for Best Irish Festival) and was Artistic Director of the Bram Stoker Festival (Eric for Best Irish Festival) in 2014. She has served on many boards, including as Chair of the National Campaign for the Arts until recently.Awards include multiple Irish Times Irish Theatre Awards, the UK based Clore Leadership Fellowship and most recently the prestigious Fedora Digital Prize for her Irish National Opera project Out of the Ordinary.
Collaborations with Boca del Lupo in the past have included The Table and Symposium as part of the long form Expedition project in Vancouver, and at Dublin Theatre Festival.
Jo Mangan
The Table
Expedition is part of Culture Ireland's 1916-2016 Centenary programme. Boca del Lupo's Micro Performance Series is supported by Canadian Heritage, Canada Council for the Arts, BC Arts Council, Province of BC, City of Vancouver, CMHC Granville Island, Granville Island Hotel, Vancouver Fish Company. Exclusive media sponsor: The Georgia Straight.